People active in the silent era and people who keep the silent era alive.
Copyright © 1999-2018 by Carl Bennett and the Silent Era Company.
All Rights Reserved.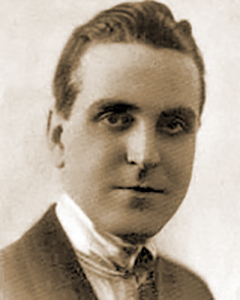 Photograph: Silent Era image collection.
Frank Morgan
Born 1 June 1890 in New York, New York, USA, as Francis Philip Wuppermann.
Died 18 September 1949 in Beverly Hills, California, USA, of a heart attack.
Married Alma Muller, 11 March 1914; son, George Morgan, born 1916; until Frank's death, 18 September 1949.
Frank Morgan began his acting profession as a stage actor, and made his Broadway debut in 1914. He worked for The Vitagraph Company of America, Thomas A. Edison, Incorporated (circa 1917), Goldwyn Pictures Corporation (circa 1917), Select Pictures Corporation (circa 1918)
Today, Frank Morgan is best remembered as the Wizard in the The Wizard of Oz (1939).
References: Website-IMDb.