People active in the silent era and people who keep the silent era alive.
Copyright © 1999-2018 by Carl Bennett and the Silent Era Company.
All Rights Reserved.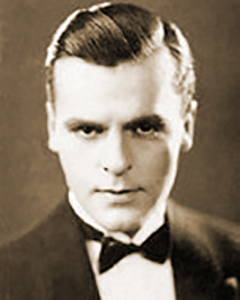 Photograph: Silent Era image collection.
Neil Hamilton
Born 9 September 1899 in Lynn, Massachusetts, USA.
Died 24 September 1984 in Escondido, California, USA, of complications from asthma.
Married Elsa Whitmer, 1922; one child; until Neil's death, 24 September 1984.
Neil Hamilton began his film career in 1918, and worked early on in D.W. Griffith films, including America (1924). A popular leading man throughout the 1920s and 1930s, Hamilton began television work in the late 1940s.
Hamilton won latter-day fame as Police Commissioner Gordon in the 1960s television series, Batman. His final film was released in 1970.
References: Website-IMDb.