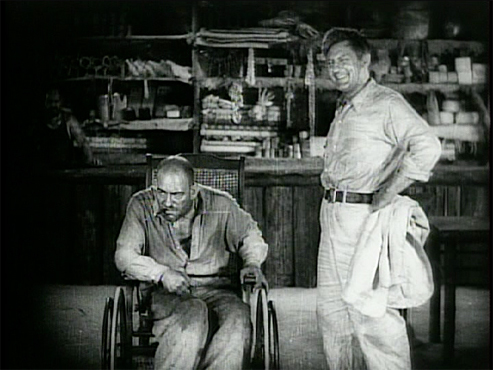 This Warner Archive Collection DVD-R edition has been prepared from a good to very-good 35mm print of the export version of the film as it was released in the United Kingdom. The surviving print is a bit worn and has dense, pinched shadows that make some shots quite dark.
The film is accompanied by the original synchronized sound orchestral music score, as originally prepared for broadcast on Turner Classic Movies.
The disc is available directly from the Warner Home Video website.
USA: Click the logomark to purchase this Region 0 NTSC DVD-R edition from Amazon.com. Your purchase supports the Silent Era website.
This Region 0 NTSC DVD-R edition is available directly from . . .