Reviews of silent film releases on home video.
Copyright © 1999-2018 by Carl Bennett
and the Silent Era Company.
All Rights Reserved.

The
Robes of Sin
(1924)

This tough drama of crime, abandonment, romance and repentance is a good example of a silent era B-film, made in this case by low-budget studio William Russell Productions, that commonly filled out the bills of smaller theaters.

Police detective John Rogers (Jack Mower) is caught between his official duties and his family life. While he is busy investigating a crime ring, the moll — Adelaide (Gertrude Astor) — of a rumrunning boss moves across the hall from his apartment and makes friends with his wife Ruth (Sylvia Breamer) and their young daughter. The moll's free lifestyle attracts the attention-starved wife, who in time becomes involved with suave crime boss Jim Bryson (Bruce Gordon).

Plot complications are introduced in the persons of a disgruntled gang member (William Buckley) and Bryson's wife (Helene Sullivan) who, through the lies of Adelaide, believes Ruth to be Bryson's kept woman. Their romance continues sadly until Rogers cracks the crime ring, discovers the truth of his wife's involvement, and confronts Bryson.

The film plays well enough chiefly as a romance with the trappings of a crime drama. It all comes together in the end, when Rogers and Bryson duke it out. — Carl Bennett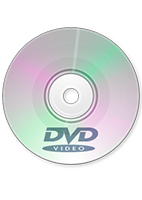 Golden Age Publishing
2003 DVD edition

The Robes of Sin (1924), color-toned black & white and black & white, 55 minutes, not rated.

Golden Age Publishing, no catalog number, no UPC number, ISBN 1-59090-201-7.
One single-sided, single-layered, Region 0 NTSC DVD-R disc, 1.33:1 aspect ratio image in full-frame 4:3 (720 x 480 pixels) interlaced scan MPEG-2 format, 4.5 Mbps average video bit rate, no audio tracks, English language intertitles, no foreign language subtitles, no chapter stops; slimline jewel CD case, $14.95 (reduced to $9.99).
Release date: 2003.
Country of origin: USA

Ratings (1-10): video: 8 / audio: 0 / additional content: 0 / overall: 7.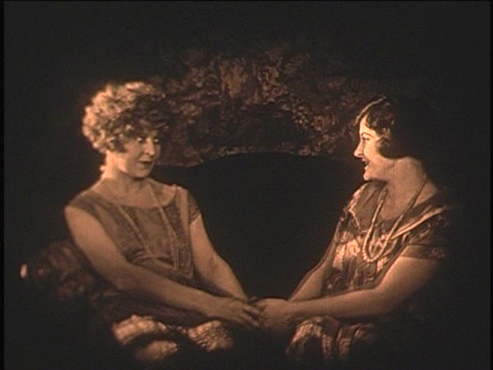 This DVD-R edition has been transferred full-frame and at a natural speed from the only known 35mm print of the film (a rerelease version retitled The Roaring Forties), which is of very-good to excellent quality and is light speckled, moderately worn, sometimes jittery, and interupted with a few splices. The print is missing its main title card. The picture occasionally jumps a bit as the result of a few damaged sprocket holes and reel changes are a little rough in the video transfer, which is slightly soft in the left-third of the frame. However, the visual presentation comes close to the quality of national company home video editions of silent films.
The film is presented without a soundtrack of any sort. Viewers desiring musical accompaniment to go along with the film will have to put an appropriate CD on their players to run at the same time as the DVD.
Despite being produced on a shoestring budget, and being sans musique, this no-frills edition of this minor drama is recommended to collectors who are interested in the output from poverty row studios of the 1920s.
Golden Age Publishing LLC discontinued home video publishing; this edition is OUT-OF-PRINT.