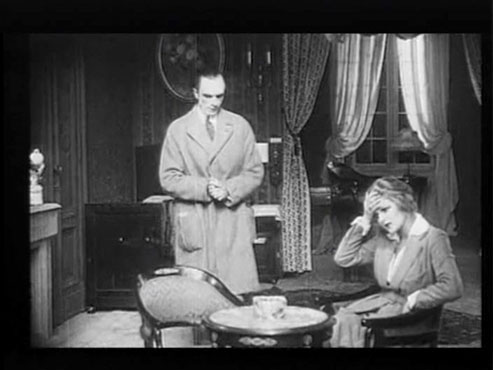 This DVD-R edition has been mastered from a very-good 35mm print with German intertitles, which is of reasonable image detail and greyscale range. The top of the picture is a little more cropped than it should be.
The film is accompanied by a music score compiled from preexisting film sources.
Not bad for a small company disc, this DVD is recommended until a higher quality edition is released.
This Region 0 NTSC DVD-R edition is available directly from SINISTER CINEMA.