Reviews of silent film releases on home video.
Copyright © 1999-2018 by Carl Bennett
and the Silent Era Company.
All Rights Reserved.
Across to
Singapore
(1928)
This MGM remake of All the Brothers Were Valiant stars Ramon Novarro, Joan Crawford, Ernest Torrence, Frank Currier and Anna May Wong.
Four New England brothers take to the sea, with two of them (Torrence and Novarro) at odds over their love for the same girl (Crawford).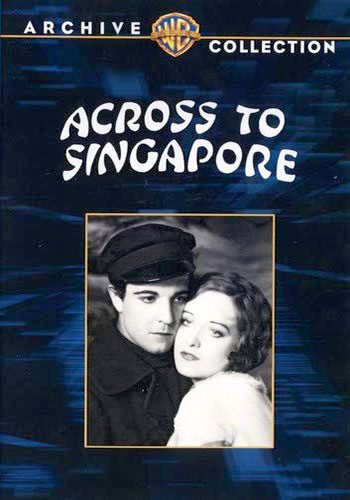 Warner Archive Collection
2009 DVD edition

Across to Singapore (1928), black & white, 85 minutes, not rated.

Warner Home Video, no catalog number, UPC 8-83316-19677-9.
One single-sided, single-layered, Region 0 NTSC DVD-R disc, 1.33:1 aspect ratio image in full-frame 4:3 (720 x 480 pixels) interlaced scan MPEG-2 format, 6 Mbps average video bit rate, 192 kbps audio bit rate, Dolby Digital 2.0 stereo sound, English language intertitles, no foreign language subtitles, 8 chapter stops; standard DVD keepcase, $19.95.
Release date: 17 November 2009.
Country of origin: USA

Ratings (1-10): video: 6 / audio: 7 / additional content: 0 / overall: 6.