People active in the silent era and people who keep the silent era alive.
Copyright © 1999-2018 by Carl Bennett and the Silent Era Company.
All Rights Reserved.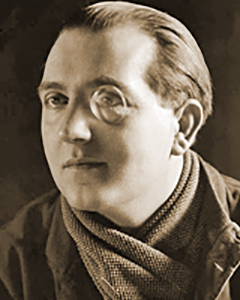 Photograph: Silent Era image collection.
Fritz Lang
Born 5 December 1890 in Vienna, Austria.
Died 2 August 1976 in Beverly Hills, California, USA.
Fritz Lang began film work in 1917 by selling scenarios to film producer/director Joe May. Directed his first film, Halbblut [The Half-Breed] in 1919. His first important work was the two-part action film Die Spinnen [Spiders] (1919). Went on the direct some of the most-important German films of the silent era: Der müde Tod [Destiny] (1921), Dr. Mabuse, der spieler [Dr. Mabuse, the Gambler] (1922), Die Nibelungen (1924), Metropolis (1927) and Spione [Spies] (1928).
Lang emigrated to America in the 1930s and continued to direct in Hollywood. Lang returned to Germany to direct a couple of films late in his career.