People active in the silent era and people who keep the silent era alive.
Copyright © 1999-2018 by Carl Bennett and the Silent Era Company.
All Rights Reserved.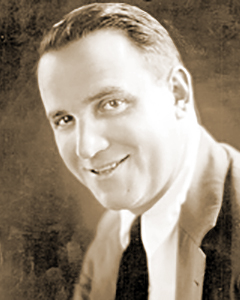 Photograph: Silent Era image collection.
Allan Dwan
Born 3 April 1885 in Toronto, Ontario, Canada, as Joseph Aloysius Dwan.
Died 28 December 1981 in Woodland Hills, California, USA, of a heart attack.
Married actress Pauline Bush, 1915; divorced, 1921.
Allan Dwan worked as lighting engineer at Peter Cooper-Hewitt company. He began in the film industry as a lighting technician at Essanay Film Manufacturing Company in Chicago. He hired away from Essanay by American Film Manufacturing Company, Incorporated, as a lighting technician and scenario editor, eventually being promoted to director at their San Juan Capistrano, California, studio in 1911. Among the work Dwan did, he not only acted and directed, he wrote and produced films in the silent era. Dwan was a principal executive in Allan Dwan Productions (circa 1919 through 1921) and Dwan Film Corporation (circa 1922).
Dwan continued to direct films into the early 1960s.
References: Miller-Comedies p. 11 : Website-IMDb.