People active in the silent era and people who keep the silent era alive.
Copyright © 1999-2018 by Carl Bennett and the Silent Era Company.
All Rights Reserved.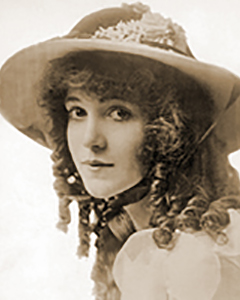 Photograph: Silent Era image collection.
Margery Wilson
(same as Marjorie Wilson, Margie Wilson, Marjory Wilson and Marguery Wilson)
Born 31 October 1896 in Gracey, Kentucky, USA.
Died 21 January 1986 in Arcadia, California, USA.
Margery Wilson began work in motion pictures in 1914, appearing in more than 50 films including Intolerance (1916), until her retirement from films in 1922. Wilson directed three films in 1920 and 1922.
References: Website-IMDb.