People active in the silent era and people who keep the silent era alive.
Copyright © 1999-2018 by Carl Bennett and the Silent Era Company.
All Rights Reserved.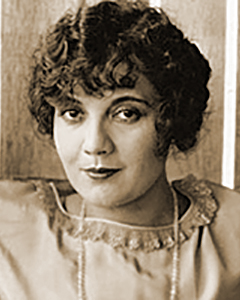 Photograph: Silent Era image collection.
Lois Wilson
Born 28 June 1894 in Pittsburgh, Pennsylvania, USA.
Died 3 March 1988 in Reno, Nevada, USA, of pneumonia.
Sister of actress Diane Kane; sister of actress Connie Lewis.
Lois Wilson began her film career in 1915, and she appeared in more than 100 films throughout the silent era, with her most famous film appearance being in The Covered Wagon (1923). Wilson continued film work into the 1930s and 1940s, and became a pioneering television actor in several series from 1949 through 1954.
References: Website-IMDb.