People active in the silent era and people who keep the silent era alive.
Copyright © 1999-2018 by Carl Bennett and the Silent Era Company.
All Rights Reserved.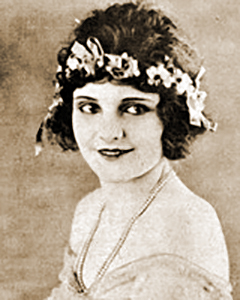 Photograph: Silent Era image collection.
Peggy Shaw
Born in Pittsburgh, Pennsylvania, USA.
Peggy Shaw appeared in two dozen films from 1920 through 1928, beginning in comedy shorts.
References: ClasIm-220 p. 41 : Website-IMDb.