People active in the silent era and people who keep the silent era alive.
Copyright © 1999-2018 by Carl Bennett and the Silent Era Company.
All Rights Reserved.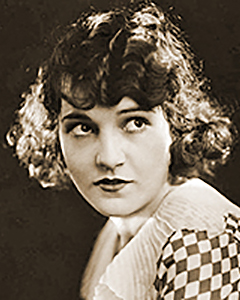 Photograph: Silent Era image collection.
Sybil Seely
Born [?] 2 January 1900 or 1902? in Los Angeles, California, USA, as Sybil Travilla Furthman.
Died 26 June 1984 in Culver City, Los Angeles, California, USA.
Married to writer Jules Furthman, 1920; until his death, 20 September 1966.
Sybil Seely is best-remembered as a costar in Buster Keaton comedies of the early 1920s.
References: Website-IMDb; Website-Wikipedia.