People active in the silent era and people who keep the silent era alive.
Copyright © 1999-2018 by Carl Bennett and the Silent Era Company.
All Rights Reserved.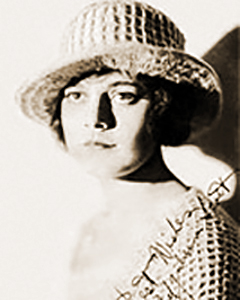 Photograph: Silent Era image collection.
Mabel Julienne Scott
Born 2 November 1892 in Minneapolis, Minnesota, USA.
Died 1 October 1976 in Los Angeles, California, USA.
Sister of actor William Scott.
Mabel Julienne Scott appeared in films from 1915 through 1929, and worked for Universal Pictures Corporation in 1923.
References: Website-IMDb.