People active in the silent era and people who keep the silent era alive.
Copyright © 1999-2018 by Carl Bennett and the Silent Era Company.
All Rights Reserved.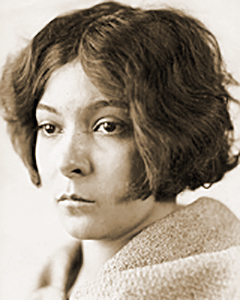 Photograph: courtesy Tennessee Archive
of Moving Image and Sound.
Helen Mundy
Born in [?] Knoxville, Tennessee, USA?
Helen Mundy, a student at Knoxville High School, was discovered at a downtown Knoxville drugstore soda fountain by Paramount talent scouts seeking 'authentic' locals to appear in Stark Love (1927). According to legend, Mundy turned in a stellar lead performance but never appeared in another movie.
References: Information provided by Bradley Reeves.