People active in the silent era and people who keep the silent era alive.
Copyright © 1999-2018 by Carl Bennett and the Silent Era Company.
All Rights Reserved.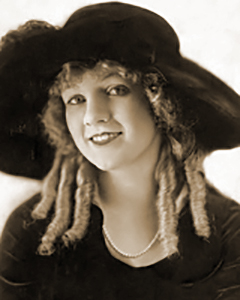 Photograph: Silent Era image collection.
Mary Miles Minter
(same as Juliet Shelby)


Born 1 April 1902 in Shreveport, Louisiana, USA, as Juliet Reilly.
Died 4 August 1984 in Santa Monica, California, USA, of a heart attack.
Daughter of actress Charlotte Shelby. Sister of actress Margaret Shelby.
Married Brandon O. Hildebrandt, 1957; until Brandon's death, 1965.
Mary Miles Minter began her career as a child actress. Minter was considered an integral part of, though not responsible, the unsolved murder of director William Desmond Taylor in 1922. She retired from film work in 1924.
References: Website-IMDb.