People active in the silent era and people who keep the silent era alive.
Copyright © 1999-2018 by Carl Bennett and the Silent Era Company.
All Rights Reserved.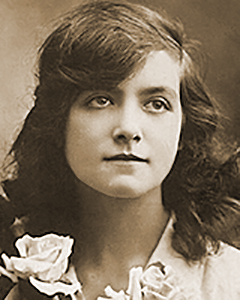 Photograph: Silent Era image collection.
Lilian Hall-Davis
(same as Lillian Hall-Davis)
Born 23 June 1898 in Mile End, London, England, United Kingdom.
Died 25 October 1933 in London, England, United Kingdom, by suicide.
Lilian Hall-Davis appeared in a number of British, German, French and Italian films in the last decade of the silent era. She is best remembered for her leading roles in Alfred Hitchcock's The Ring (1927) and The Manxman (1929).
Apparently despondent over her waning film career in the sound era, Lilian took her own life in 1933.
References: Website-IMDb; Website-Wikipedia.