People active in the silent era and people who keep the silent era alive.
Copyright © 1999-2018 by Carl Bennett and the Silent Era Company.
All Rights Reserved.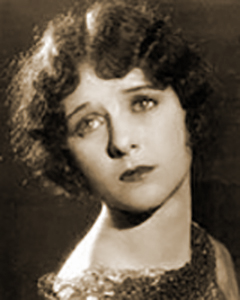 Photograph: Silent Era image collection.
Marceline Day
Born 24 April 1908 in Colorado Springs, Colorado, USA, as Marceline Newlin.
Died 16 February 2000 in Cathedral City, California, USA.
Sister of actress Alice Day.
Married Arthur J. Klein.
Married John Arthur, 1959.
Marceline Day grew up in Salt Lake City, Utah. She began working in films in Mack Sennett comedies and was soon voted a WAMPAS Baby Star in 1926. She is remembered most for her romantic support to Buster Keaton in The Cameraman (1928). She retired from motion picture work in 1933.
References: Website-IMDb.