People active in the silent era and people who keep the silent era alive.
Copyright © 1999-2018 by Carl Bennett and the Silent Era Company.
All Rights Reserved.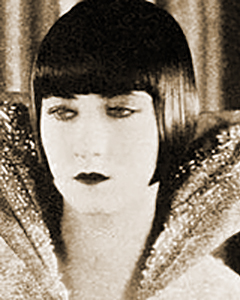 Photograph: Silent Era image collection.
Rosalind Byrne
Born 19 February 1904 in St. Marys, Ohio, USA, as Rosalind Loretta Mooney.
Died 9 August 1989 in Wilmette, Illinois, USA.
Rosalind Byrne is best-remembered for her appearance as the hat-check girl in Buster Keaton's Seven Chances (1925). During her silent era career she also appeared in Flaming Youth (1923), The Fast Set (1924), The Freshman (1925), What Price Beauty? (1925), The Midnight Sun (1926), Casey at the Bat (1927), Long Pants (1927) and That Certain Thing (1928).
References: Website-IMDb : with additional information provided by Robert S. Birchard.