People active in the silent era and people who keep the silent era alive.
Copyright © 1999-2018 by Carl Bennett and the Silent Era Company.
All Rights Reserved.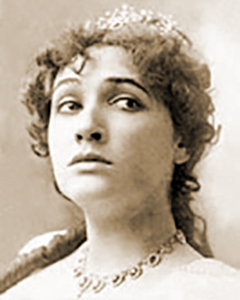 Photograph: Silent Era image collection.
Julia Arthur
Born 3 May 1868 in Hamilton, Ontario, Canada, as Julia Lewis.
Died 28 March 1950 in Boston, Massachusetts, USA.
Married financier Benjamin Pierce Cheney, 1897; until Benjamin's death, 1942.
Julia Arthur began her acting career on stage, making a transition to motion picture work in 1908. Her last known screen credits were in 1919.
References: Website-IMDb.