People active in the silent era and people who keep the silent era alive.
Copyright © 1999-2018 by Carl Bennett and the Silent Era Company.
All Rights Reserved.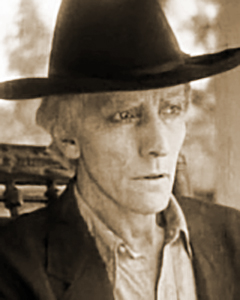 Nigel de Brulier in Wild Oranges (1924).
Frame enlargement: Silent Era image collection.
Nigel de Brulier
(same as N. de Brulier and Nigel de Brouiller)
Born 8 July 1877 in Bristol, England, United Kingdom.
Died 30 January 1948 in Los Angeles, California, USA.
Nigel de Brulier began as a stage actor in England. After immigrating to America, he appeared in his first motion picture circa 1914. He is best known as a character actor in a long series of bit roles to major supporting roles in many of the top films of the 1920s. He is remembered most for his roles as Dom Claude in The Hunchback of Notre Dame (1923), as Simonides in Ben-Hur: A Tale of the Christ (1925), and as Cardinal Richelieu in The Iron Mask (1929).