People active in the silent era and people who keep the silent era alive.
Copyright © 1999-2018 by Carl Bennett and the Silent Era Company.
All Rights Reserved.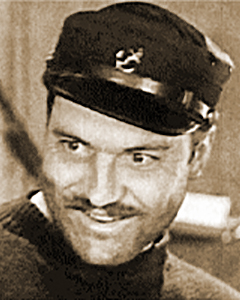 Photograph: Silent Era image collection.
Malcolm Waite
Born 7 May 1892 in Menominee, Michigan, USA.
Died 25 April 1949 in Van Nuys, California, USA.
Malcolm Waite began his film career in 1924, and continued until 1942. His highest-visibility role was in The Gold Rush (1925).
References: ClasIm-204 pp. 42, 44 : Website-IMDb.