People active in the silent era and people who keep the silent era alive.
Copyright © 1999-2018 by Carl Bennett and the Silent Era Company.
All Rights Reserved.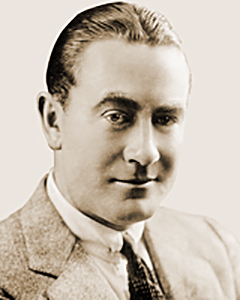 Photograph: Silent Era image collection.
Owen Moore
Born 12 December 1886 in Fordstown Crossroads, County Meath, Ireland.
Died 12 June 1939 in Beverly Hills, California, USA, of a brain hemorrage.
Brother of actor Matt Moore, actor Tom Moore, and actress Mary Moore.
Married actress Mary Pickford, 7 January 1911 in Jersey City, New Jersey, USA; divorced, 2 March 1920 in Nevada, USA.
Married actress Katherine Perry.
Owen Moore worked for Biograph Company, IMP and Lubin Manufacturing Company from December 1908 through circa 1911. Moore's acting career continued into the early years of sound films, ending in 1937.
References: Slide-FineArts pp. 1, 21, 28, 166, 168, 170 : Website-IMDb; Website-Wikipedia.