People active in the silent era and people who keep the silent era alive.
Copyright © 1999-2018 by Carl Bennett and the Silent Era Company.
All Rights Reserved.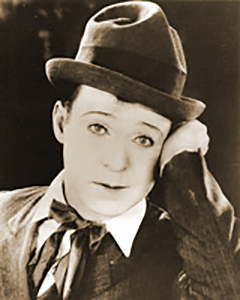 Photograph: Silent Era image collection.
Harry Langdon
Born 15 June 1884 in Council Bluffs, Iowa, USA.
Died 22 December 1944 in Hollywood, California, USA, of a cerebral hemorrhage.
Harry Langdon began his career as a vaudeville comedian. He began film work in 1924 for Mack Sennett Comedies. Worked for Hal Roach Studios, Incorporated. Produced and later directed his own films circa 1926 through late 1920s.