People active in the silent era and people who keep the silent era alive.
Copyright © 1999-2018 by Carl Bennett and the Silent Era Company.
All Rights Reserved.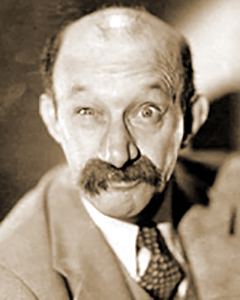 Photograph: Silent Era image collection.
James Finlayson
(same as Jimmy Finlayson)
Born 27 August 1887 in Falkirk, Scotland, United Kingdom, as James Henderson Finlayson.
Died 9 October 1953 in Hollywood, California, USA, of a heart attack.
James Finlayson worked for Ince, L-KO and Keystone Film Company. Finlayson began working for Hal Roach Studios, Incorporated, in 1923, where he did his best-known work.