People active in the silent era and people who keep the silent era alive.
Copyright © 1999-2018 by Carl Bennett and the Silent Era Company.
All Rights Reserved.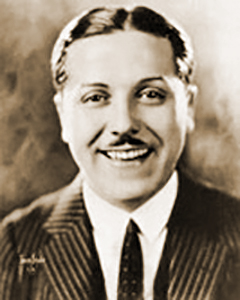 Photograph: Silent Era image collection.
Monty Banks
(same as Montague Banks, William Montague and Mario Bianchi)
Born 18 July 1897 in Nice, Alpes-Maritimes, Provence-Alpes-Côte d'Azur, France, as Mario Bianchi.
Died 7 January 1950 in Arona, Italy, of a heart attack.
Monty Banks worked as an actor for Triangle Film Corporation (1917), and for Comique Film Corporation as a writer and actor (1918-1919).
References: Miller-Comedies p. 15 : Website-IMDb.