A growing source of silent era film information.
This listing is from The Progressive Silent Film List by Carl Bennett.
Copyright © 1999-2014 by Carl Bennett and the Silent Era Company.
All Rights Reserved.

About This Listing / Report Omissions or Errors in This Listing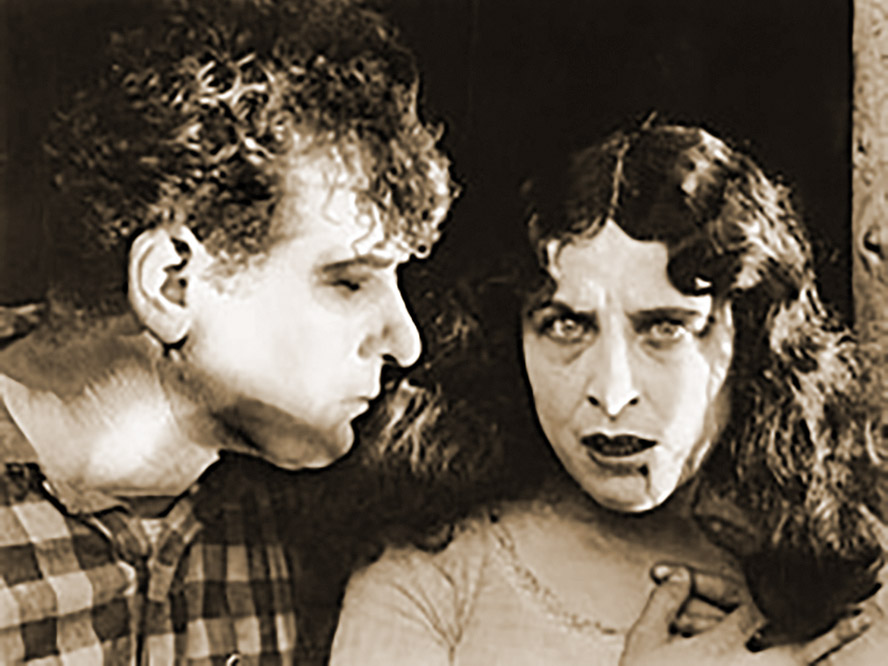 Geraldine Farrar (right).
Photograph: Silent Era image collection.

The Stronger Vow


(1919) American
B&W : Six reels
Directed by Reginald Barker

Cast: Geraldine Farrar [Dolores de Cordova], Milton Sills [Juan Estudillo], Kate Lester [Señora de Cordova], Tom Santschi [Pedro Toral], John Davidson [José de Cordova], Hassard Short [Bibi Leroux]

Diva Pictures, Incorporated (Goldwyn Pictures Corporation) production; distributed by Goldwyn Distributing Corporation. / From a screen story by Izola Forrester. Art direction by Hugo Ballin. Cinematography by Percy Hilburn. Presented by Samuel Goldwyn. / © 16 April 1919 by Diva Pictures, Incorporated [LP13613]. Released 27 April 1919. / Standard 35mm spherical 1.37:1 format.

Drama.

Survival status: (unknown)

Current rights holder: Public domain.

Listing updated: 17 June 2010.

References: Website-AFI; Website-IMDb.